Our new P12 hearing aids bring proven 12 compression channel hearing technology to even more people. 50% more channels enables more precise fitting. Higher resolution combined with the automatic and adaptive directional microphone helps users to understand in noisy  environments.
Special Performance Features
Accessories and Apps
Our accessories brings you the convenience of making adjustments to your hearing aids discreet and easy.

Smart Key
A small remote for discreet control of hearing aids without the need of a smartphone. It is designed to fit on key ring, allowing you to bring it everywhere in a easy and convenient way.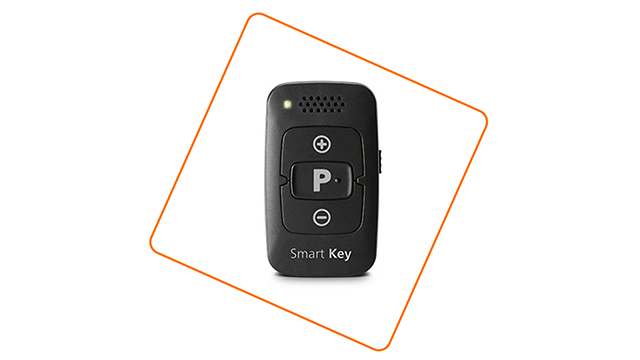 Smart Remote
An easy to use Remote Control that makes controlling the features of your hearing aids fast and convenient.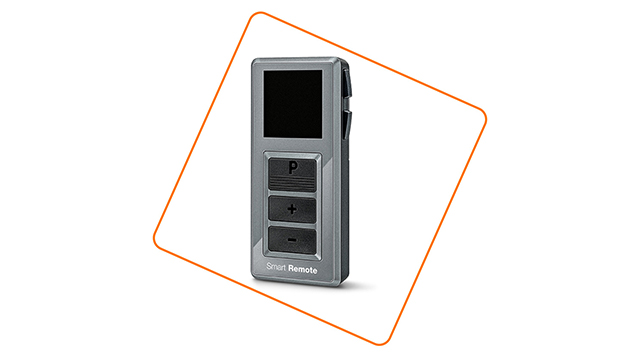 MyRemote App
Turn your smartphone into a remote control for your hearing aids! The app enhances discretion by hiding the remote control within your mobile device without the need for additional hardware. Full control of your hearing aids looks as subtle as checking for a text message.