MyRemote App
Turn your smartphone into a remote control for your hearing aids! The app enhances discretion by hiding the remote control within your mobile device without the need for additional hardware. Full control of your hearing aids looks as subtle as checking for a text message.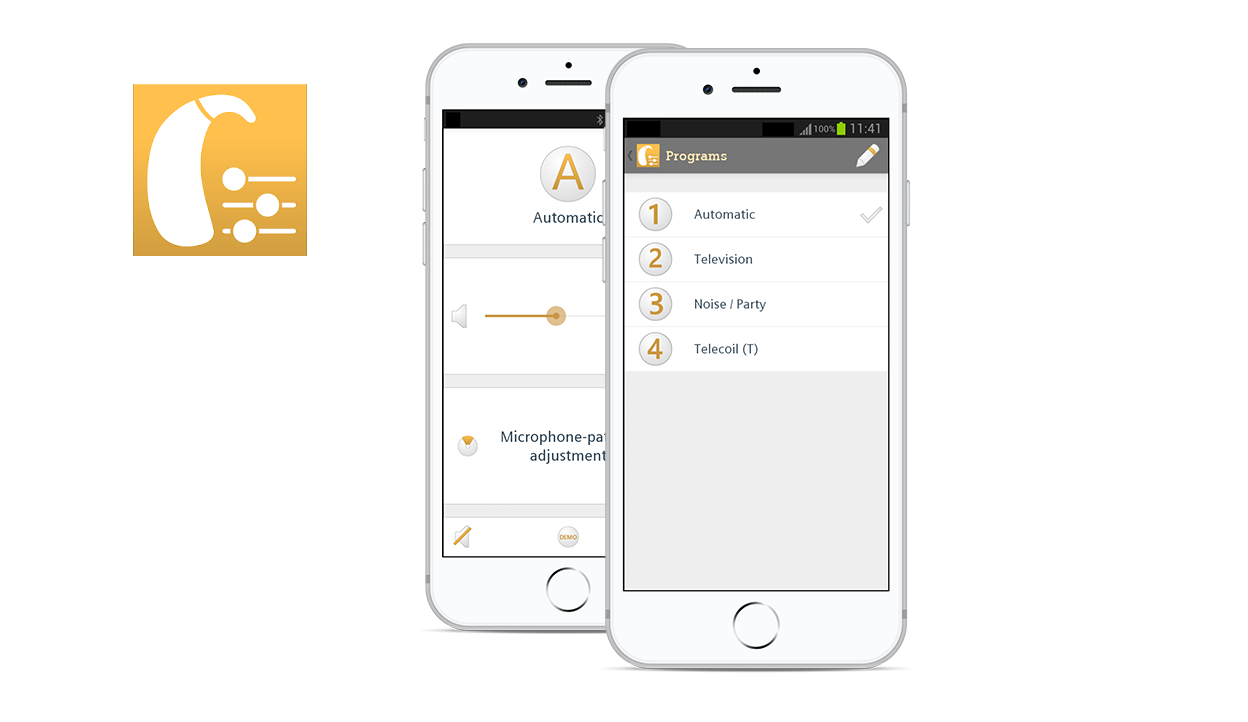 Connexx Fit2Go*
Fit2Go is a unique and innovative app that allows the hearing care professional to perform a quick and user-friendly setup and adjustment of supported A&M hearing aids with only a smart mobile device. There is no need for a laptop or PC to set up the hearing aids. This enables the hearing care professional to be truly mobile and reach the hearing impaired more easily than ever before.
*App for hearing care professionals.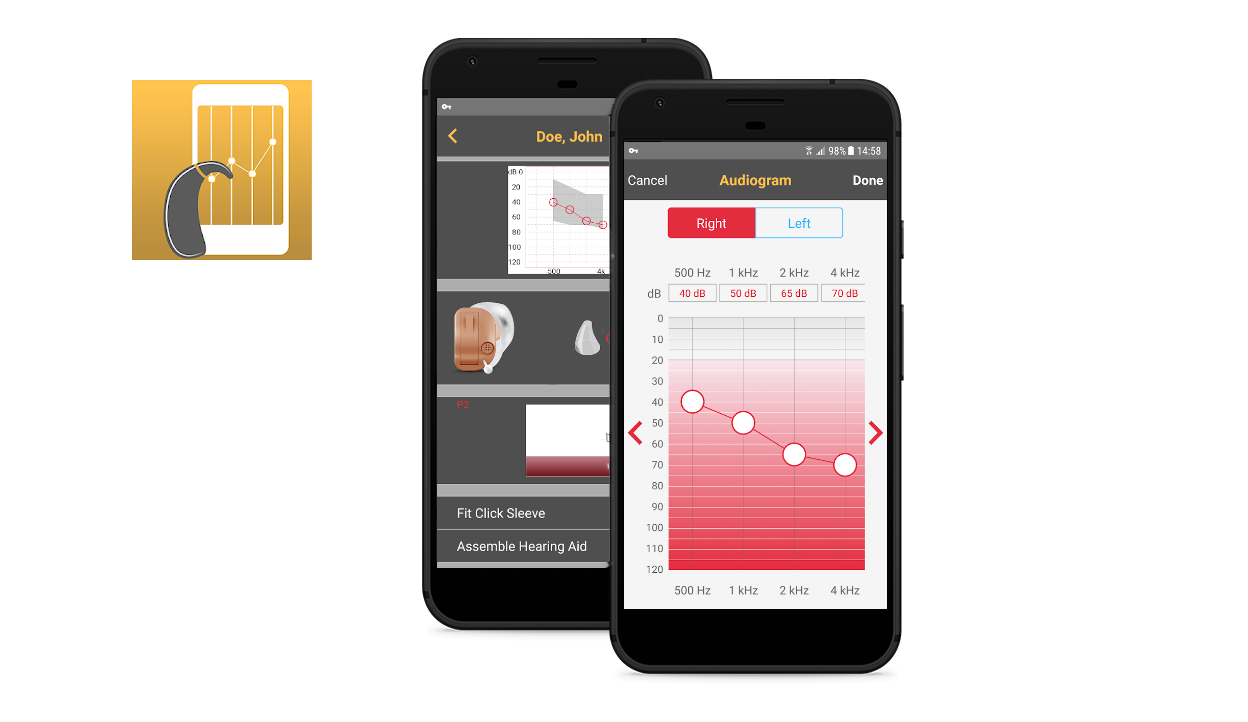 Discover our hearing aids accessories